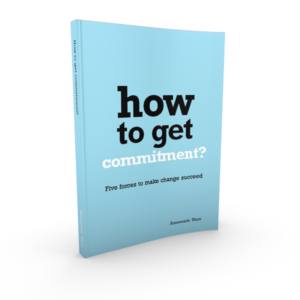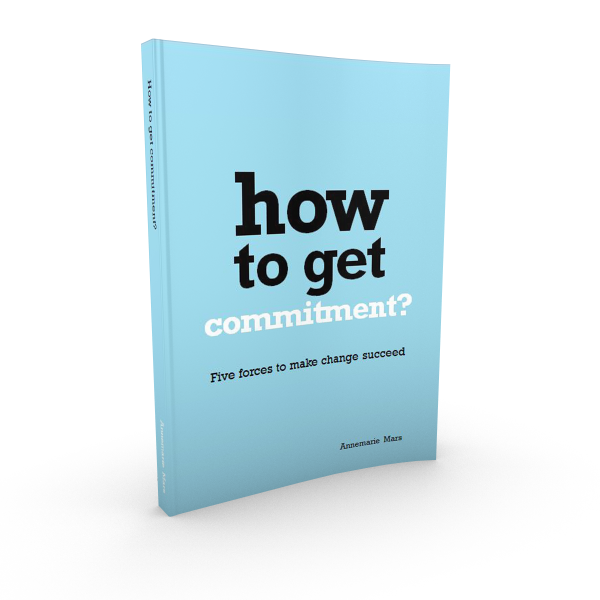 2006 GIDS award: Best HR book
Nomination LTP-van den Bergh award 2010
Organisational change is the work of people. It's all about the way people reach, involve, convince, question and inspire each other. A change is after all not successful until people can commit to it, when they feel intrinsic motivation to show the behaviour that brings change into being. But the road to commitment is paved with pittfalls, because of which people drop out of the conversation or show persistent resistance.
In How to get commitment? Annemarie Mars has converted her many years' practical experience into five forces in order to stimulate commitment with people. For everyone who wants to leave their mark on organisations that are in continuous motion.
In 2007 How to get commitment? was awarded the Gids award by a jury of professors and top HR managers. In this second reviewed edition, Annemarie incorporated a decade of progressing insight she learned in her permanent search for leadership in change.
Early in 2019 How to get commitment? will be published in an English translation!