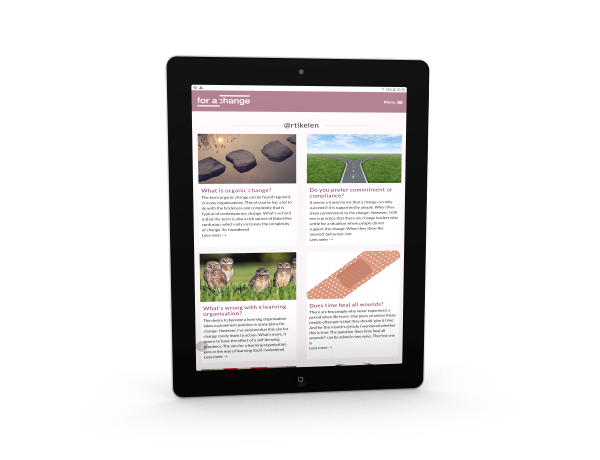 Would you like to recieve my blog in your mailbox?
Since 2011 I blog ten times a year on an urgent question on change leadership. This Dutch '@rtikelenreeks' already has a large, loyal, and still increasing audience.
In october 2018 I also launched the English version! Click on the button below to subscribe.
Click here to subscribe